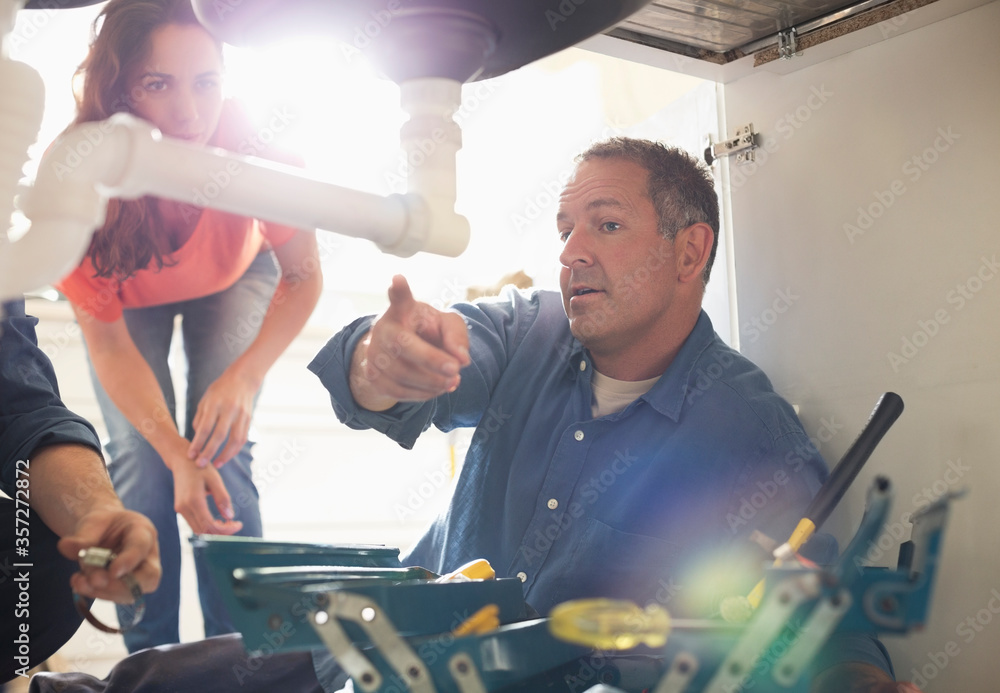 One of the most important components of home upkeep is plumbing service. Unlike any other construction project plumbing necessitates regular maintenance. Hence, the plumbing work must be done by qualified and experienced plumbers. Nobody likes leaky piping and pools of water in their homes. The plumbing service in Lewisville is the people to call in this case. They ensure that your sewage system is properly installed and functioning in both commercial and residential settings. The plumbers are well-versed in their trade, so you won't have to worry about anything in the future.
Can you ever imagine how the day would go without access to safe, drinkable, and clean water? You won't have to worry because plumbers are specialists in maintaining and repairing your home's water systems. Plumbing services in Lewisville for homes and businesses range from minor repairs to major overhauls. The plumbing repair in Lewisville can carry out services that are quite wide. The confidence with which a plumber can solve any complicated problem determines his experience. They have received training to numerous work areas such as:
Plumber services at home are advantageous since they can do several tasks, including installing tankless water heaters, garbage disposal, water filter cleaning and maintenance, pipe network repairs, and dishwashers.
Sinks, showerheads, showers, maintenance of valves and pipes, and even water meters are among the items that plumbers may repair.
Tubs, garbage disposals, faucets, and Cleaning main pipelines are among the items they replace and repair.
Toilet disposal Maintenance, Fixing water jets
The plumbing repair team Drain clogs, blockages, damaged sewage lines, and poor water supply issues at home or commercial space.
Plumber services perform sewage line inspections, drain cleaning, and drain pipe unclogging.
Provide the best plumbing service and available 24 hours for emergency plumbing needs.
The plumbing repair team received the necessary training to renovate the complete bathroom. Any homeowner will appreciate the convenience of having a plumber come to their home. So, you must have the contact number of a professional plumber ready on your contact list. In this way, you can act soon with the assistance of plumbing services. It ensures that the plumbing parts in their home or commercial space have no issue and they can live a stress-free life. It will be reflected in your home if you take proper care of the plumbing repairs on time. Timely repair of the entire house's drains and pipes never let you face any emergency repair situation. It is beneficial if there is mold and mildew happens due to licky pipes.
A plumber should be chosen based on qualifications, experience & training. They must have a better knowledge of the local building codes and regulations. You should also check individual references and do some research on the plumbing repair service you're hiring in Lewisville. When it comes to plumbing services for both residential and commercial structures, only a qualified plumber is capable of handling situations without any hesitation. They must have vast field experience otherwise they are unable to tackle complex challenges. They must have the skill to work on multi-family homes, fix issues that can occur in any construction.
Many plumbing issues are no longer startling because they may occur at any moment. It's a good idea to have the contact information of a reputed yet reliable plumbing service in Lewisville. You can trust Brown & Sons Plumbing as they have been providing high-quality and efficient plumbing services in Lewisville for years from now. Contact them today at 940-305-9539 to discuss your matter. They will be happy to respond to you!