Your Local Denton Plumbing, Heating & AC Service
Brown & Sons Plumbing is a full-service local plumbing, heating, and AC company based in Denton, proudly serving the North DFW area. Our Denton Plumber has years of experience and we offer only the very best in plumbing repairs, installations, and maintenance services.
When you need the best in Denton plumbing, heating and air conditioning service work, you can rely on the Brown & Sons name to get the job done. We are a full-service company that is proud to serve the North DFW area and be able to provide our customers with the highest quality of workmanship and customer service available and it shows in all of the work that we do.
We care about helping every one of our customers get the personal and individualized care they need and deserve. Part of being healthy, safe and comfortable is based on the ability to make sure your household continues to run smoothly. Our main goal is to ensure that this continues as it should so give us a call for all of the work that you need completed.
Brown & Sons Plumbing Mission Statement:
To continue our reputation as the best plumbing and hvac company in North Texas by providing clean & professional service through licensed technicians, using upfront pricing with options to create the ultimate worry free experience.

Our certified plumbers can serve you today with any of the following services:
Plumbing & Water Heaters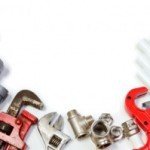 One of the most essential aspects of your household is to have the plumbing you need. Having plumbing related problems for even a day can throw your schedule and routine off completely. Aside from being inconvenient, you may also be putting you and your loved ones' health and safety at risk. Clean, hot water is essential for being able to bathe, clean dishes, clean clothing and so much more. Let us take care of whatever it is you need in order to make sure that your plumbing and hot water heater get the service and repairs necessary to continue to work as it should.
Read More
Leak Detection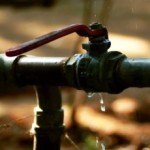 One of the most essential tasks you may need addressed as a Denton homeowner is letting our experts take care of your possible leak detection. The most common concerns are gas leaks and slab leaks and, from there, we can help take care of putting a stop to it. A major part of protecting your home and keeping it in tip-top shape is dealing with detection and helping prevent or reverse the problem. If you know or even suspect you have a leak then make sure to give us a call, as soon as possible.
Read More
Heating & Air Conditioning & Indoor Air Quality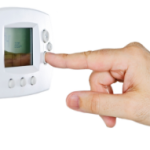 Another main component to keeping your home running, business as usual, is making sure you have someone to rely on for your heating and air conditioning service needs. At Brown & Sons you know you are getting the finest in HVAC installation, service and repairs as well as indoor air quality services. We want to be able to help you keep your home warm in the winter and cool in the summer as well as focus on improving the indoor air quality. Improving the quality of the air you and your loved ones breathe is essential for better health and a reduction is possible complications such as allergies or asthma.
Read More
Why Hire Brown & Sons For Your Next Job
When quality matters, as it always should when it comes to your home and loved ones, you need to rely on the Brown & Sons name. We have the training, skills and dedication required to offer the best for our customers so when it comes to the best in Denton plumbing, HVAC, indoor air quality and more you can rely on us to get the job done. We look forward to working with you and learning more about what you need taken care of and then executing it with expert precision.
Read More
Experienced Quality Plumbing Service
We are ready to tackle all local plumbing, AC, & heating problems you might have. Trust our certified local plumbers to get the job done right the first time. You can be sure that when you choose our team, you'll get upfront pricing and clean, professional, local plumbers.
Upfront Pricing
At Brown & Sons Plumbing Plumbing, we price all our jobs up front with no extra charges or hidden costs. You have enough on your hands, so why worry about how much a licensed plumber is going to cost? We tell you right away exactly what we will be doing, and with flat rate pricing. You will know the exact cost of the plumbing, heating or AC service we provide you from the start.
100% Satisfaction Guaranteed
We don't believe the job is done until you are 100% satisfied, and we strive to perform every job right the first time. Our team of certified plumbers will answer all of your questions and make sure you are happy with our service.
Location
Brown & Sons Plumbing, Air Conditioning, and Heating
921 Bayfield dr
Denton, TX 76209
Phone: 940 305 9539
How Our New Pricing & Service Menu Works
1. We go in and see what's wrong with your home then we offer options for service, anywhere from platinum to band aid, and let you choose what's best for you!
2. Most flat rate companies come and look at your problem and give one price to fix and no other options, so you never know if you are getting a good deal. We don't do that, we will provide a better level of pricing that is more fair and customized to your needs.
3. It's very frustrating to you when you contact the other guys and they quote you a single price, and only one option for service… it's like "take it, or leave it!" when you do business with the other guys – but with Brown & Sons we don't work that way! We give you a fully customized price quote that is specific only to your needs and give you options so you can choose the best plan for your budget.
---
See What People Are Saying About Brown & Sons Plumbing
Brown & Sons Plumbing is Rated: 5 / 5
based on these 1 happy customer reviews.
---
"Brown an sons plumbing had a real person answer that really worked for them at 9:30 at night and was able to get a plumber out at 7am. The plumber was very nice and very neat and knowledgeable!!! If i could give them 10 stars i would!!! My water heater was flooding my house they told me how to turn it off and i was able to get through the night! Thank You Brown And Sons Plumbing and ac"
---
If you are looking for a Denton Plumber then call 940-305-9539 or complete our online request form.