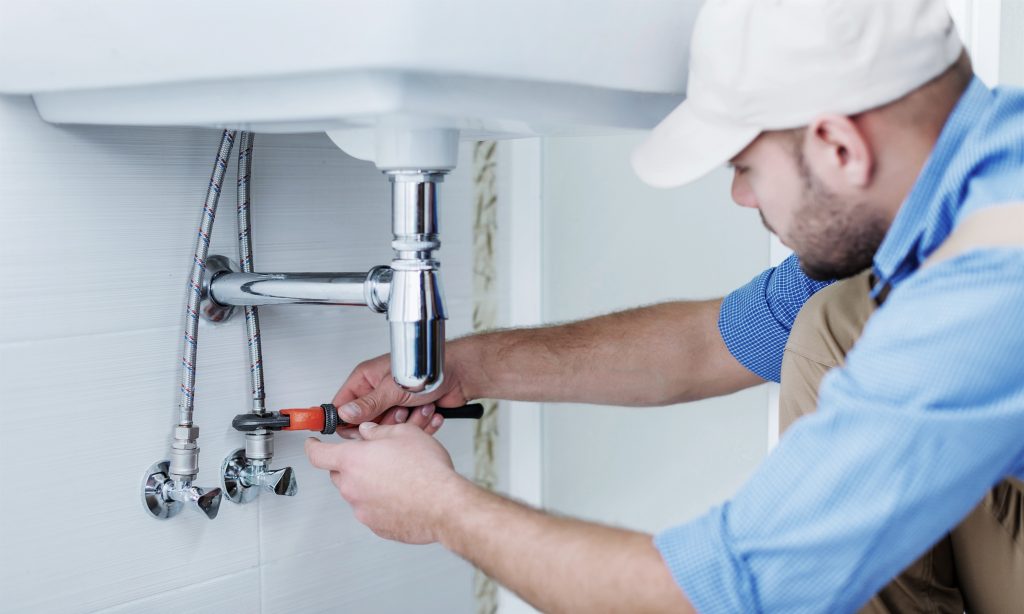 Get superior quality plumbing repairs from the very experienced plumbing service of Denton. Welcome to Brown & Sons Plumbing.
Now instead of panicking just call us. We will quickly resolve your plumbing issues. We will wipe out your plumbing issue quickly with the use of the right methods. Being an experienced plumbing company we know about all types of issues that can arise from a damaged plumbing system. You can now just relax because Brown & Sons Plumbing got you covered. We will be right there at your place to fix your plumbing system.
For a professional and quick plumbing repair in Denton choose us. We will immediately resolve your issue. We are 24/7 there to help. Brown & Sons Plumbing is just a call away.
A damaged plumbing system can bring many issues and in such a situation Brown & Sons Plumbing won't leave you alone. We will use the best methods and tools to fix your plumbing system. We have experience in handling all types of plumbing issues. So, it doesn't matter what issue your plumbing system is showing, we will fix it. Our trained plumbers will go deep to understand the exact problem of your plumbing system so that they can provide the right repair. You can trust our repairs. Call Brown & Sons Plumbing today itself.
Plumbing Service in Denton: Brown & Sons Plumbing has certified plumbers who are experienced in handling –
Drain and sewer cleaning
Leaky faucets
Water heater repair and replacement
Heating maintenance and repair
Air conditioning repair
Slab leak repair
There are many more services we offer.
Having good plumbing is the most important. A damaged plumbing system can cause health risks to your loved ones as well. So, in such a case do not ignore your plumbing system just call us out. We will be reaching there to solve your plumbing issue. We will take care of everything.
Brown & Sons Plumbing is the one-stop plumbing service to call if you want a professional plumbing repair in Denton at a very affordable price. Till now, we have never compromised with the quality of service. When there is Brown & Sons Plumbing you have nothing to worry about. You have reached the best plumbing company in Denton. We will complete our work within time so that you can enjoy a safe plumbing system.
Why Choose Brown & Sons Plumbing?
Certified plumbers
Experience in all types of plumbing
Quick service
No hidden charges
We assure you of 100% satisfaction. Our quality plumbing repairs will quickly wipe out leakage, drain cleaning, and other issues. Give us a call today we will be right there with our team to serve you.
To know more, do not hesitate to call.
Brown & Sons Plumbing is all set to fix your plumbing system.