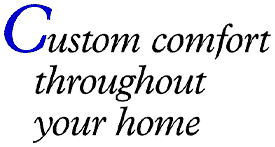 Perfect Zone Coverage
Ironically, some of today's most popular construction features — vaulted ceilings, lofts, expansive glass windows — can present the biggest challenge to evenly distributing heated or cooled air. Often homes are built with one thermostat to regulate temperature in rooms all over the house.
The PerfectTemp

Zone Control System offers a way to divide your home into as many as three heating and cooling zones, so you are always comfortable. A control panel, using a sophisticated microprocessor, adjusts the flow of air to three areas through automatic dampers located in the heating and air conditioning ducts. The result? The right amount of conditioned air sent to the right part of your home at just the right time.
While you'll notice the additional comfort of custom-set thermostats, you'll also save money. When you zone your home, your heating and cooling system uses less energy. In fact, PerfectTemp

can save you up to 20% on your energy bills when used with a thermostat setback strategy. It also increases a home's resale value.
PerfectTemp

Zone Control System can save you money if your home has:
More than one level.
A room or rooms with expansive glass areas.
Large open areas such as vaulted ceilings or lofts, an atrium, or a solarium.
A layout that rambles in many directions like a ranch or has wings extending off the main living area.
A bonus room off the back or over the garage.
Furnished rooms in the basement or attic.
A concrete slab floor.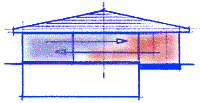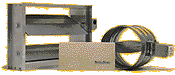 Heating and
Cooling Products
Furnaces
Air Conditioners
Duct Cleaning
Services

Indoor Air
Comfort Products
Aprilaire


whole house humidifier
Space-Gard


high efficiency air cleaner
PerfectAire


fresh air exchanger
PerfectTemp


electronic thermostat

Return to our
home page